What size button up should I buy?
Park Candy now offers a variety of button up shirts in both men's and women's styles ranging from XS to 4XL. Use the size guides below to figure out your best fit.
Remember, you can always make an exchange after you try on your shirt if the fit is not just right! Click here to learn how.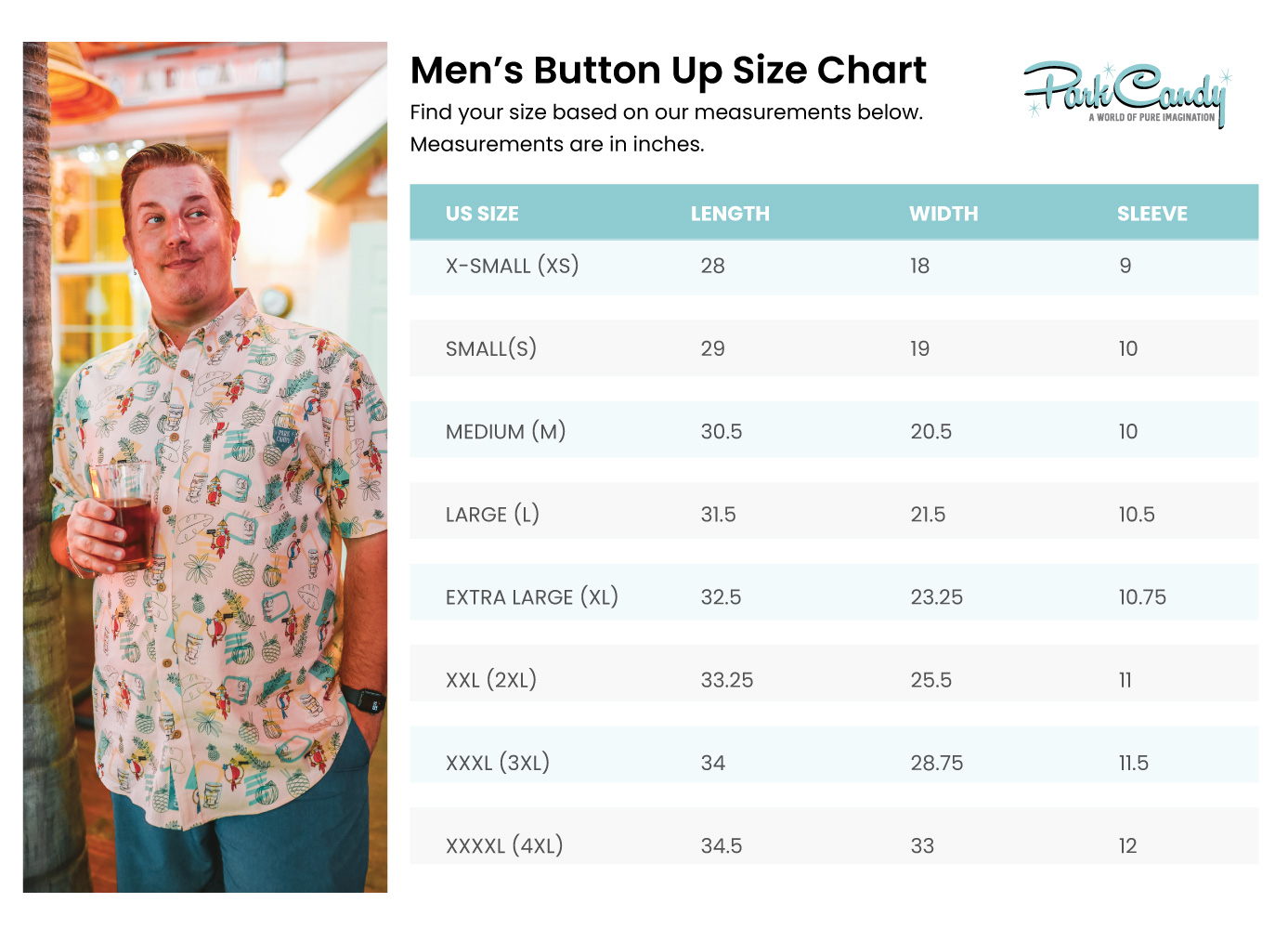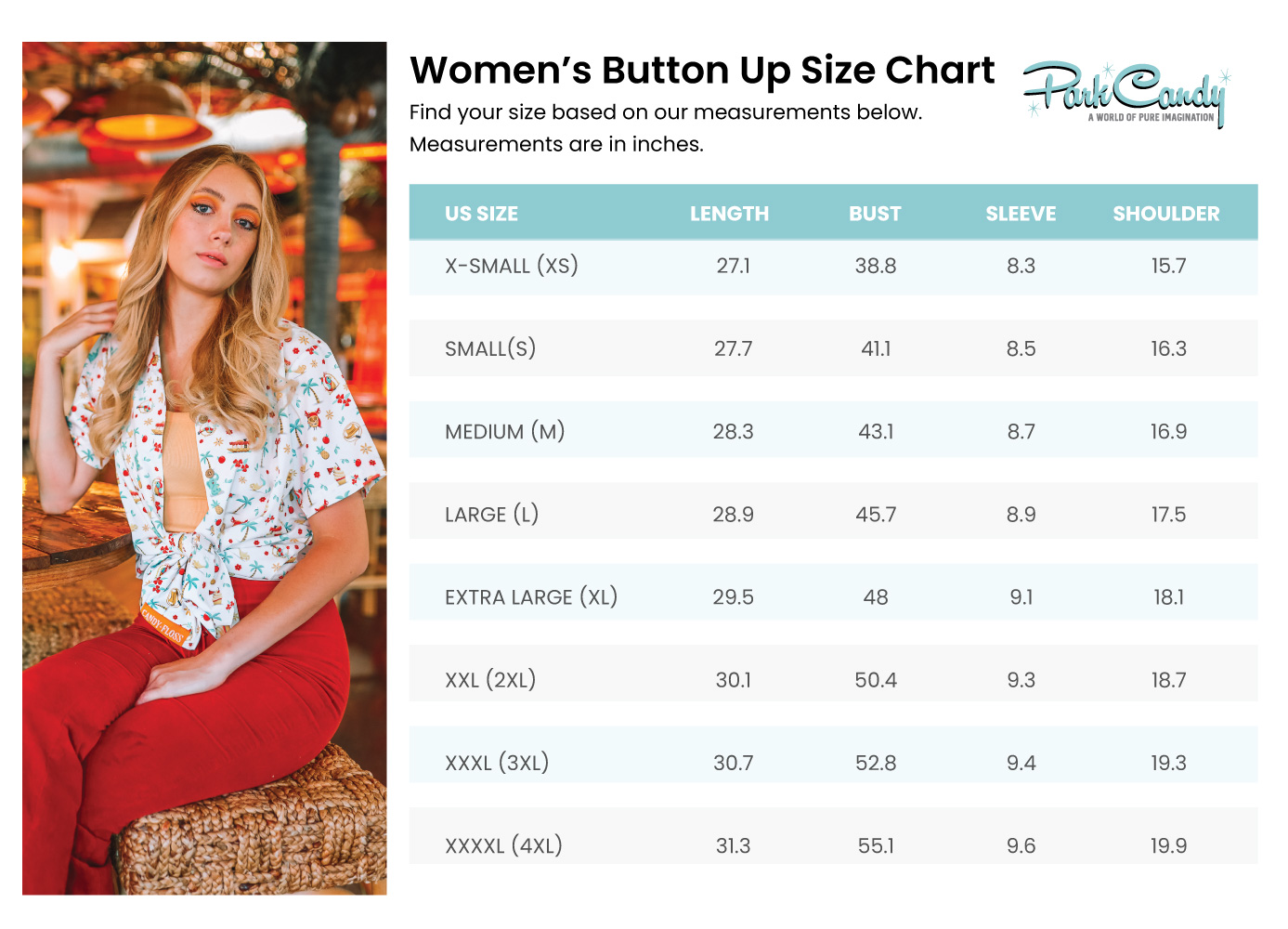 Was this article helpful?